Sietske Fransen: Francis Mercury van Helmont as the entrepreneur of his father's publications
Lecture of "Neuere Perspektiven der Wissenschaftsgeschichte"
06.06.2013 um 16:00 Uhr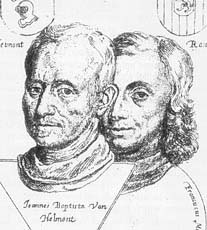 Jan Bapista van Helmont (1579-1644), a Flemish physician and alchemist, is best known for his medical work Ortus medicinae (1648). It was his son however, Francis Mercury van Helmont (1618-1699), who took care of the publication of this work. With this paper I would like to show how Francis Mercury used his function to publish his father's works to become the centre of a complicated structure of European networks, between printers, publishers, scholars and translators. This process of publication of his father's work, have shown to be far more important than previously thought, to have made him the well-connected travelling scholar, as we know him.
Zeit: 06.06.2013, 16-18 Uhr c.t.
Ort: Seminarraum 1402 im Bibliotheksbau des Deutsches Museums.